The last two weeks have been a whirlwind around here so please accept my apologies for being so absent! It's the end of the school year which means my office is super busy. We're all running around like chickens with our heads cut off trying to finalize the semester and prep for the Fall semester. Folks don't seem to realize that just because I work for a school does not mean I have the Summer off! It's actually one of our busiest times.
Anywho, to catch you up, here is what I've been up to. :)
On Memorial Day weekend, I had the pleasure of attending a beautiful wedding for a gorgeous bride and a very handsome groom.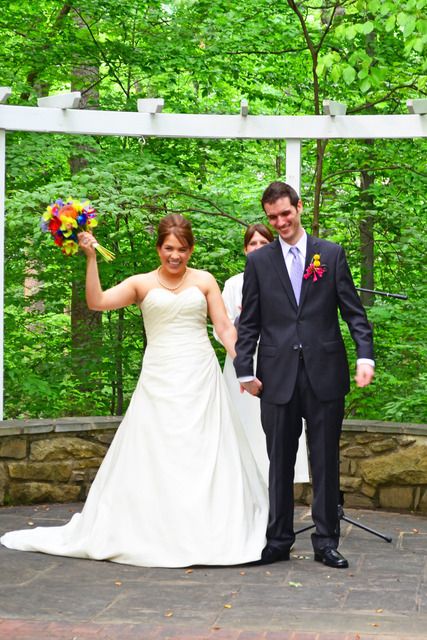 Gorgeous right?

As I said before, Maria has become one of my best friends and I am so glad that Kevin and I were able to attend and celebrate with her and her new husband. It was a fantastic wedding and all her hard work paid off!
Not only did I have to steal the bride away for a quick (Instagram) photo op, I had to grab another one of our blogger friends for a group shot. Anyone recognize this other gorgeous lady? ;)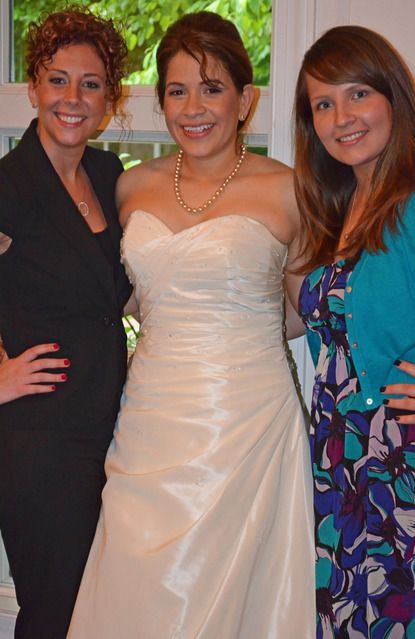 Em
happens to work for the company that coordinated Maria's wedding and I was so glad I got to see her. Even if we did talk smack about the sweaty hot messes on the dance floor, we always know how to have a good time.
Although it was a fantastic evening, it was my first overnight away from my son. Noah stayed with my parents while we were in Maryland for the wedding and to be quite honest with you, it wasn't as bad as I thought! I enjoyed myself and didn't worry too much because let's be honest, he could care less who has him as long as his belly is full and his butt is dry.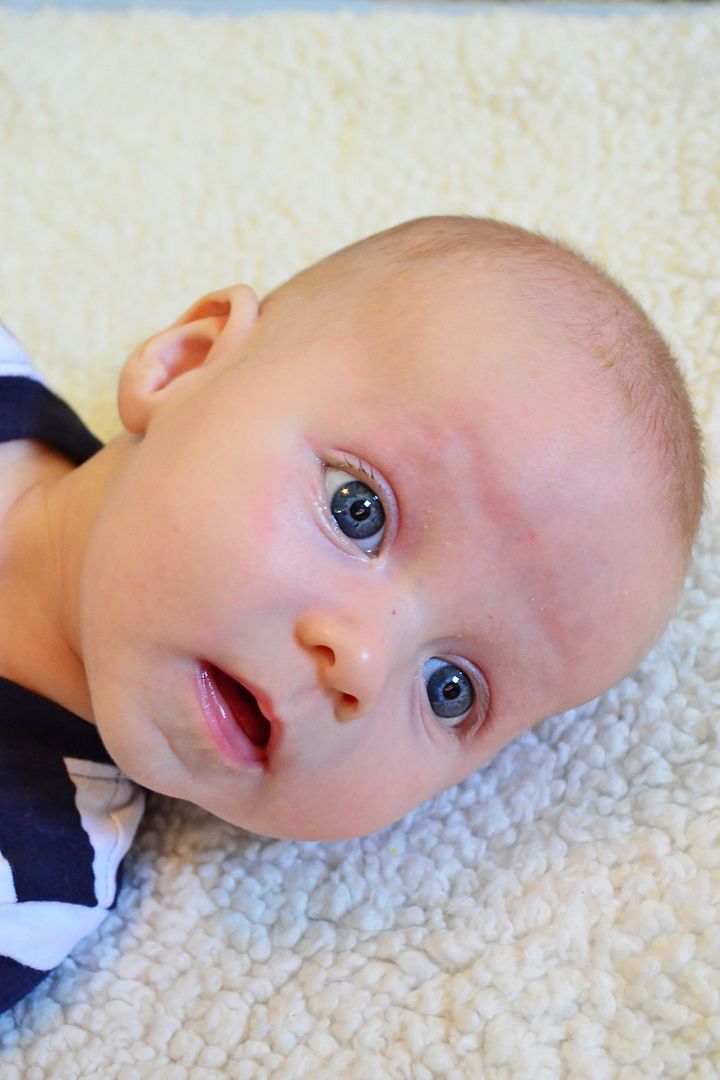 It's hard to believe my little munchkin is 3 1/2 months old! I keep forgetting to take weekly pics so we've been sticking to a monthly photo. Crazy how much he's grown.
And because I promised KM and Maria, here's the obligatory Bodie picture. I'm sure you both already saw it but I'm not one to break promises. Here is his furryness, before and after grooming. ;)
So there it is. A little of what we've been up to lately! Hope the rest of you are having a fabulous week.